How we
your digital report
Create
Consulting
We advise on reporting requirements, project planning, current trends and technical possibilities.
Conception
We develop ideas for mottos, storytelling and report communication. We help you to present complex content in a graphically understandable and entertaining way.
Design
We create state of the art web designs that translate ideas into visuals, stand out in the reporting market and stay true to your brand.
Development
Don't worry about coding. Our in-house developers take care of the programming using state of the art technologies.
Produce
We offer three different production approaches.
Push
Corporate reports are content champions! They contain countless facts you can use for communication. We fully leverage the reach of your report with SEO and SEM activities and by pushing your report content on social media.
How we push your report
Successful Push Reporting campaigns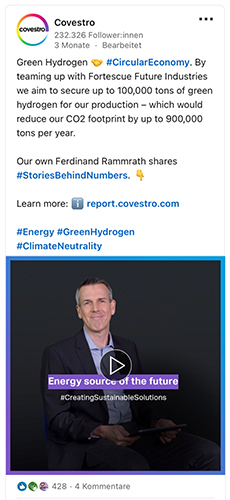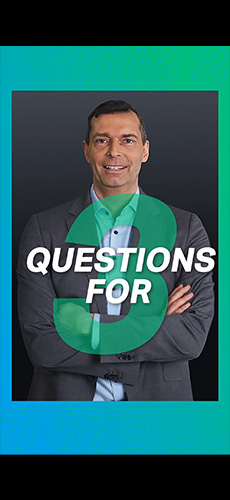 Covestro
Covestro is a pioneer in digital financial communication. With their push reporting campaign, the company reached over 1.5 million people with about 80 postings on its digital annual report.
Thanks to this effort, visits to the digital report increased by 40%.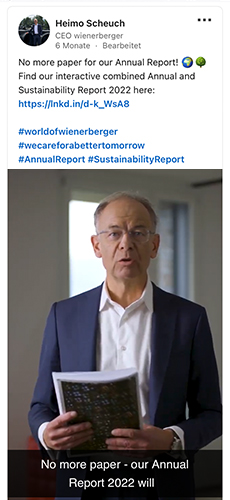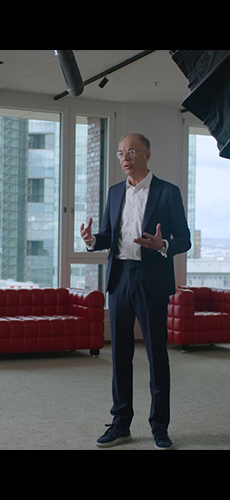 Wienerberger
Personality counts. Wienerberger involved more than ten employees including their CEO in a smart communication campaign for the digital report. Each of them published a short video in order to announce the publication of the new report.
The campaign had an immense impact on the report usage.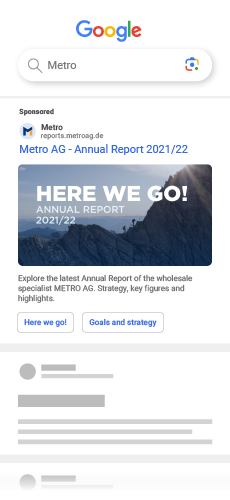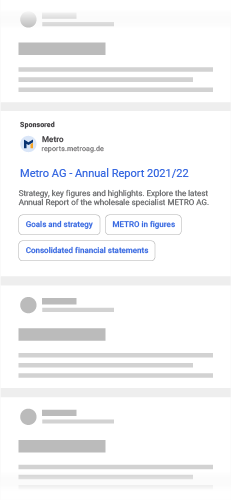 METRO
METRO has made its annual report even more visible with a Google Ads campaign. The result: a large number of potential stakeholders found the online report.
The visits increased by over 75%.